On April 26th, 2022, the LocalRES team met 22 inhabitants at the Community Hall of Ollersdorf, one of the project's demo-site. Ollersdorf is an Austrian agricultural municipality of 1.000 people in the Burgenland region of Austria, where many citizens are already involved in the local integration of Renewable Energy Sources.
The main objective of the event was to define the urgent objectives and needs of the local community in Ollersdorf.  Thanks to the dialogue established with the attendees, LocalRES gathered information and inputs to design the planning tool that will support the community in its democratic energy transition. For the attendees, the workshop allowed to clarify some points of the project and start the reflection on the local energy system's transition. 
This workshop is the second of a series of four co-design sessions involving citizens from the four project demonstration sites: Ispaster, Spain; Berchidda, Italy; Ollersdorf, Austria; Kökar, Finland.
In contrast to the other three demonstration sites, where co-design workshops were also conducted and presentations of the LocalRes project in general and mock-ups for the planning tool in particularly took place, the presented energy scenarios of interest for the community in Ollersdorf contained real data from the energy flows in town.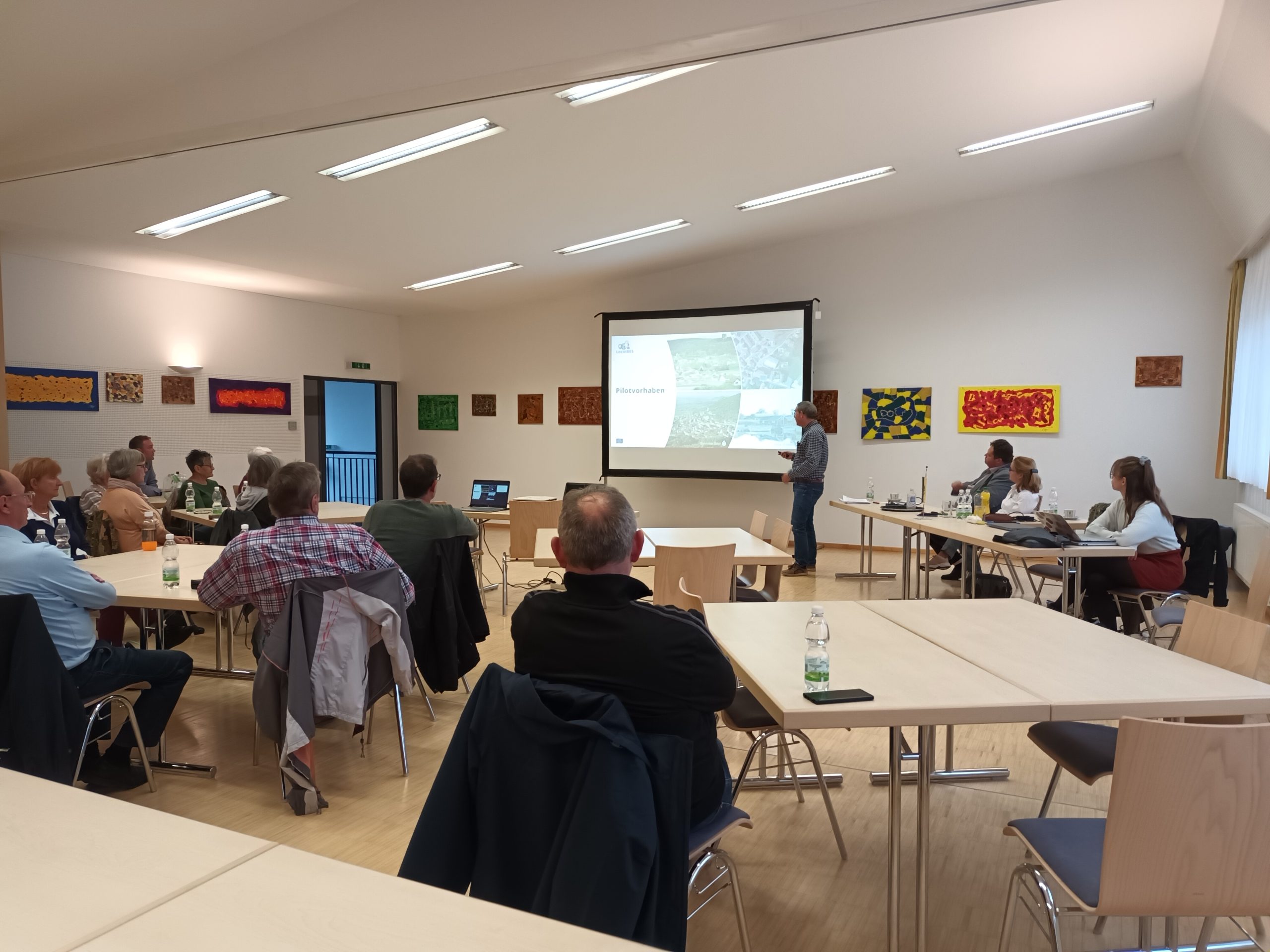 A collective reflection around energy
Before the workshop, an interview allowed the project team of LocalRES to measure the high interest of the attendees for the project. People were interested, respectively captivated and motivated by the energy transition process. The workshop started with three presentations. Two were held in German and one in English, which was translated during the presentation. After the presentations the participants of the workshop got a questionnaire with a focus on personal comments regarding the potential planning tool, the scenarios and community goals as well as the community in general.
In order to fix the collective goals, discussions and a collective reflections were held around how to develop a decentralized and local energy system: What energy sources should be used in Ollersdorf?  How? For what purpose: economical, societal, environmental, etc.?  At what costs?  As renewable energy sources are not completely carbon free, some members of the community also proposed solutions to compensate the carbon footprint of the chosen energy sources (batteries).
As a conclusion…  
It could be shown that despite a strong interest in financial benefits for the individual and the community there was also a strong desire to broaden the scope of the energy community and include general topics regarding sustainability and environmentally friendly behavior.
The work in Ollersdorf seems already well engaged, as attendees were really motivated! Objectives still have to be precisely defined so LocalRES can develop the planning tool with the collected data. Meanwhile, the project team of LocalRES will keep in touch with the involved, interested and interesting community!